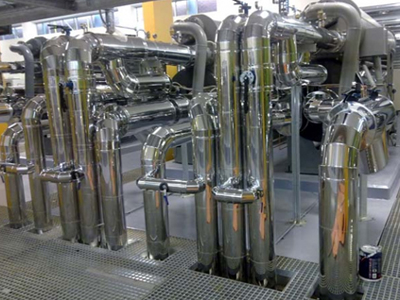 Pipe Insulation in the most widely specified pipe insulation for commercial projects and this service is offered by MS HVAC & Electro Mechanicals Pvt Ltd.The pipelines must be capable of being pigged. There are many reasons to pig a pipeline.
Cleaning improves flow and reduces corrosion by removing build-up of contaminants inside the pipe. Pipeline insulation cannot prevent the freezing of standing water in pipework, but it can increase the time required for freezing to occur—thereby reducing the risk of the water in the pipes freezing.
Pipe insulation can prevent condensation forming, as the surface temperature of the insulation will vary from the surface temperature of the pipe.